Our Senior Living Homes
In 2016, we chose to move forward with offering our care nationwide, changing our name from The Haven Family Care Homes to Avendelle Assisted Living. This change reflected a new chapter for Avendelle, our goal being to emerge as the premier provider of small, intimate senior living home options. Our homes are just that—homes, not institutionalized facilities in which everyone is forced to operate on the same schedule. With smaller populations, we're able to allow each resident freedom and provide customized care. Our experienced staff members care deeply about the well-being of our residents and take pride in maintaining a high standard of living for all.
Quality Care is Our Vision
At Avendelle Assisted Living, we recognize why seniors need to reside within their home for as long as possible. We feel a sincere responsibility to develop and broaden new ways to meet the needs and sustain the quality of life for our aging loved ones. Our seniors deserved the highest level of care in today's society. We're devoted to making a happy and healthy lifestyle a reality for each and every resident, regardless of age. We do this by focusing on three key areas.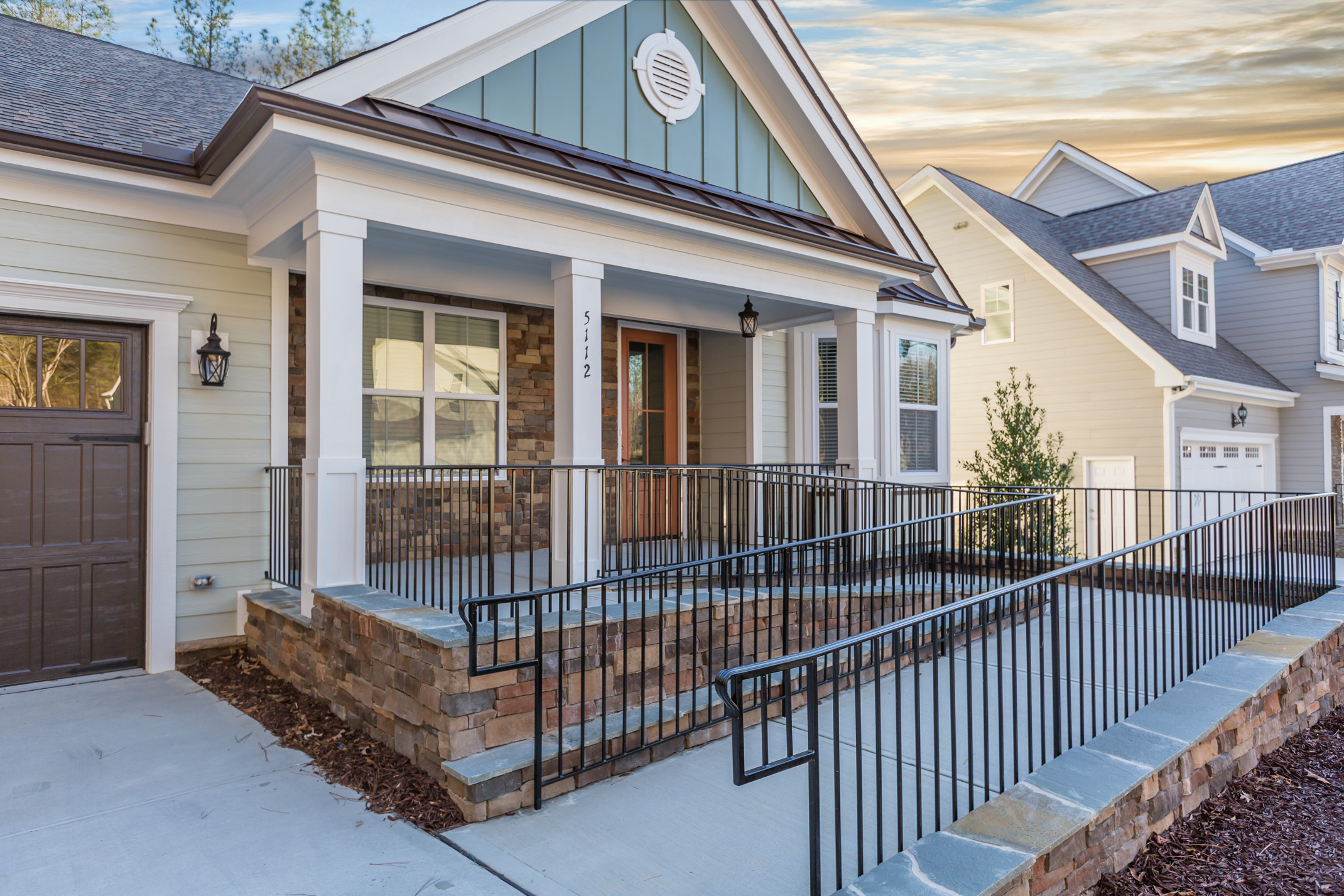 Request Additional Information
Ready to learn more about one of our assisted living family-care homes?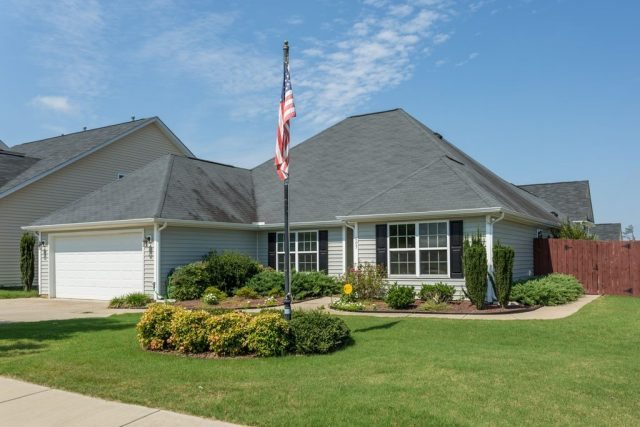 Great Neighborhoods
We believe that your surroundings greatly affect your physical and mental health. That's why we not only make sure our homes are comfortable and attractive inside, but we also make sure they're in neighborhoods that are as well. We also check the crime rate of the neighborhoods our locations are in, as well as the overall offerings and convenience of the area. We want our residents and staff to feel secure and at home at our locations.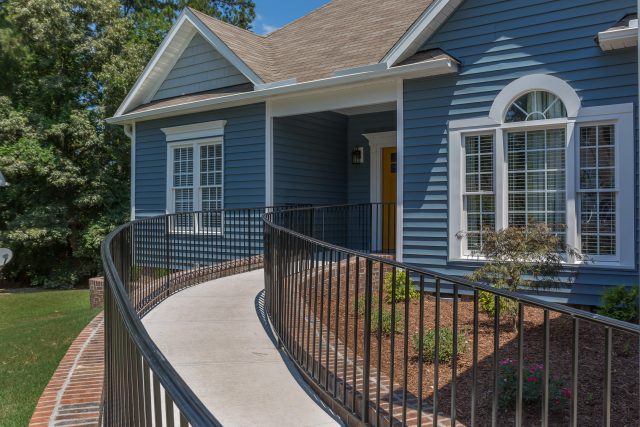 Safety
Our amazing caregivers do a great job of keeping our residents safe, and we assist them by providing senior living communities that are geared toward better safety. All of our homes have fire alarm and sprinkler systems, alarms on exit doors, and 24-hour personalized care and supervision. Our homes are also all single-level, so there are no dangerous stairs.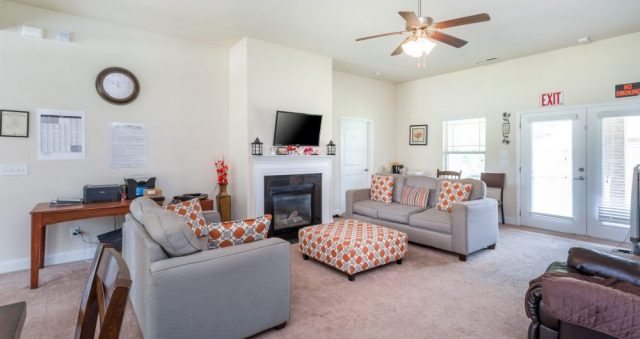 Home-Like Environment
It's important to us at Avendelle that our locations not feel like facilities, but rather like homes. We want our residents to be comfortable and not feel like they're making a huge transition from what they're used to. We have private bedrooms that residents are free to decorate, a kitchen, a living room, and multiple bathrooms so that our seniors have all the familiarity and privacy they're accustomed to.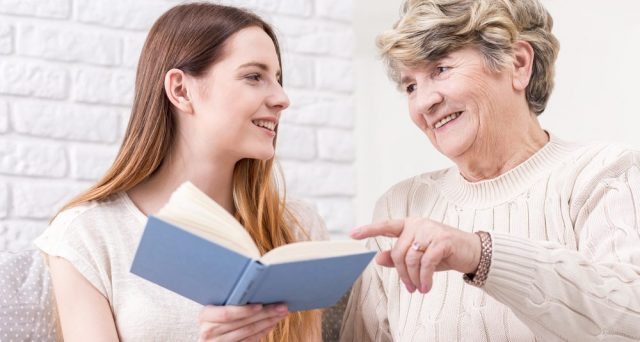 3:1 Average Resident to Caregiver Ratio
We can't say it enough: our residents mean everything to us. It's our mission to offer the very best in senior care, so we maintain a 3:1* average ratio of residents to caregivers. This ensures each resident receives proper care and attention all day, every day. While we encourage residents to be as independent as reasonably possible, when they do need help, they can quickly and easily get it from a knowledgeable caregiver.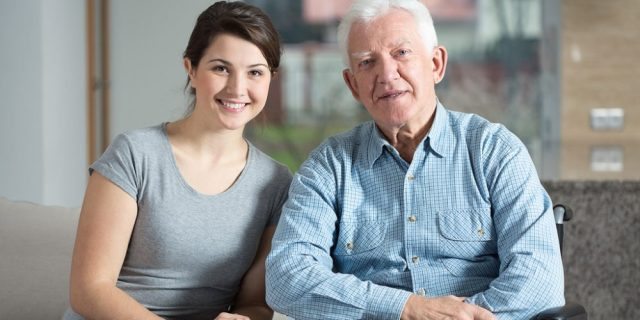 Balance
One trait that makes Avendelle stand out is our commitment to maintaining a balance between offering privacy and attention. We respect our residents and want them to feel comfortable, which is why we provide many private bedrooms. However, when residents need help, our caregivers are there, day and night. We want our residents to feel well cared for while still being able to have time to themselves when they choose.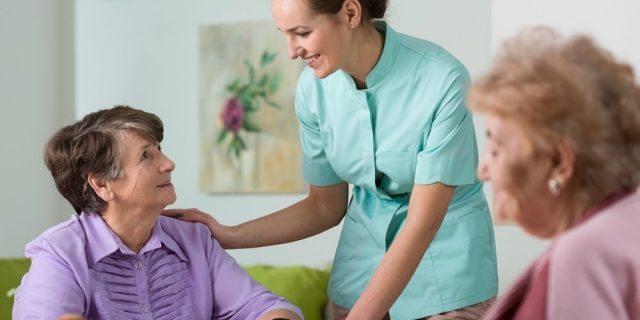 Family Atmosphere
At Avendelle, we typically maintain around six residents to a home. This allows our caregivers to provide adequate one-on-one time and attention to each senior. It also fosters a family-like atmosphere in the home. Residents have a chance to build valuable relationships with one another in an environment where everyone feels included. With such a small number of people in the home, residents and caregivers alike are able to have fellowship.