R.S.
My mom moved to Avendelle Carlton Pointe after suffering a severe head injury due to a fall at a previous assisted living facility that was providing substandard care. I had to get her to out of that place as soon as possible. Sue and Jodi worked tirelessly to accelerate the timetable for getting her to Avendelle. When my mom arrived, severely banged up and bruised, the Carlton Pointe staff, lead by Kim, made her feel comfortable, safe and loved, as well as keeping her well fed, meticulously dressed and clean. This high level of care continued throughout her stay, as she recently passed. Up until the end, the Avendelle staff worked closely with the hospice staff to ensure my mom's utmost comfort, all the while preserving her final dignity.
It is one thing to have a loved one at a facility where the staff is technically competent with respect to the acts and duties they perform. It is an entirely different to encounter one in which each and every staff member acts with kindness of heart. Carlton Pointe, namely Crystal, Sue, Kim, Teleak, Chelsea, Winnie, Esther and others, all fall under this category. I would highly recommend Avendelle Assisted Living to anyone!
Mike M.
My mother and our family are very pleased with Avendelle's services. We find the staff to be caring, competent and professional. The low turnover is appreciated as it is reassuring to Mom to see the same staff over time. The facility is located in a quiet residential development and is designed to be a functional and safe environment. A recent re-modeling and interior design refresh is outstanding. I highly recommend Avendelle to anyone evaluating care for their aging family member.
Amy F.
My grandmother moved into the Weaver Crossing location in the fall of 2015. As a nurse I know first hand that not all elder care facilities are created equal. In fact many are horribly understaffed where the residents do not receive the care they deserve. In addition, these "homes" lack exactly that, the feel of an actual home. Resembling hospital-like environments, they are hard pressed to feel like a place anyone would call home.
I was thrilled to find the home at Weaver Crossing because it is an actual house in a neighborhood and a beautiful one at that. The staff to resident ratio allows all of the residents to receive individualized, focused care. Speaking of care, the caregivers actually care about the residents and it shows. Sad but true but working seven days a week (I own my own business) does not afford me the luxury to "check up" on my grandmother. Fortunately the staff is very communicative and provides me updates and makes inquiries as needed via phone call, text, and email. The true luxury is that I do not need to visit the home to ensure my grandmother is well-cared for. I know she is. The staff takes excellent care of my grandmother, leaving me worry free.
Katy C.
I found Avendelle Family Care to be the perfect solution for my father, who was developing severe Alzheimer's. In a small facility, I knew he would get the attention he needed to stay active and safe. From the activities and day trips to the attentive care from the nurses for every little thing, I feel great relief that he has such skilled caregivers. What a homey and comfortable, yet stylish setting too!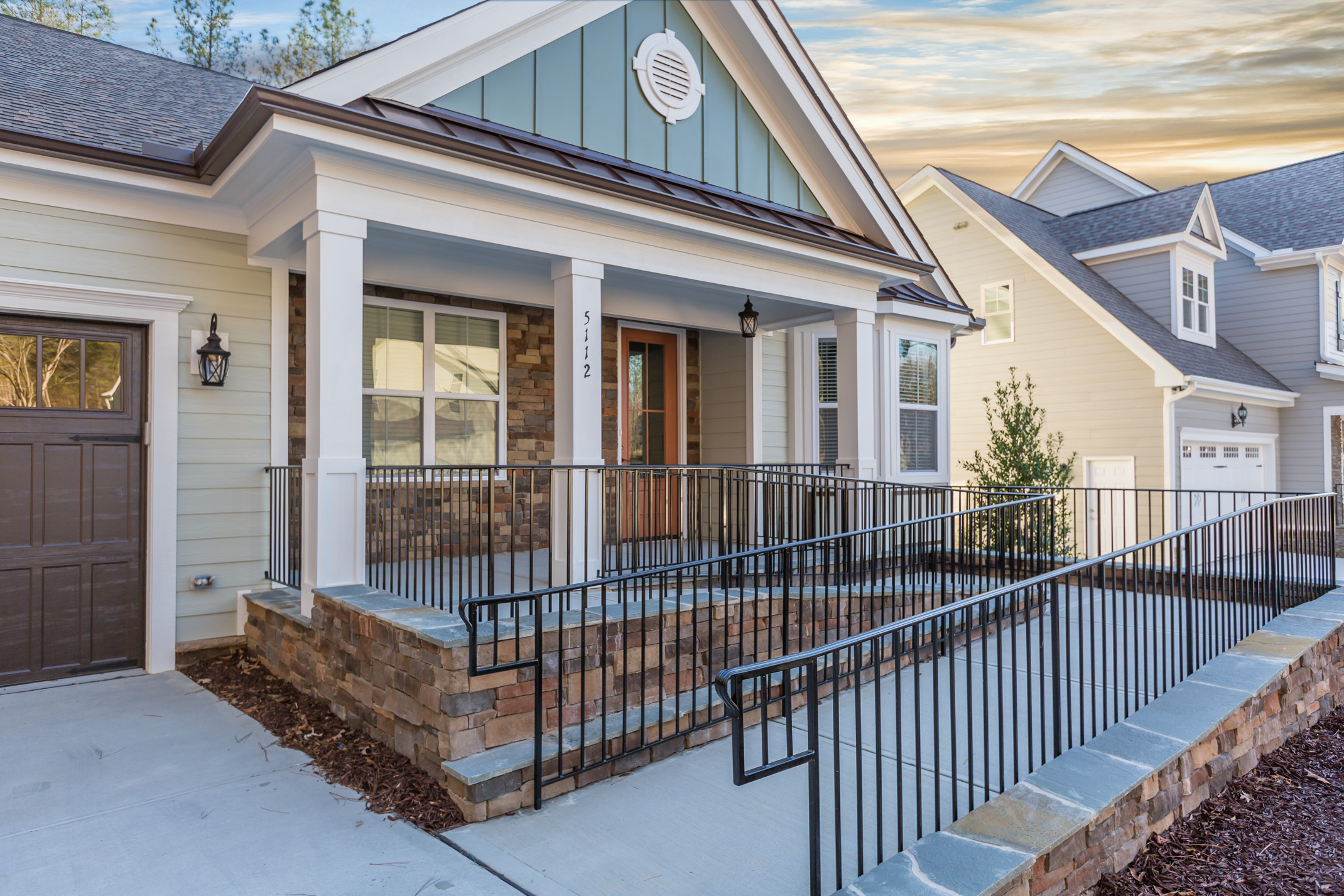 Request Additional Information
Ready to learn more about one of our assisted living family-care homes?
Tim G.
When we found Avendelle at Wyckford we had an overwhelming sense of relief. The facility offers a comfortable home setting in a quiet neighborhood, and most importantly, the staff is extremely caring and attentive to my mother's every need. My mother has responded positively to her new setting, and we are much happier knowing that she is now living with the dignity she so richly deserves.
David H.
I want to thank you and the caregivers at Weaver Crossing for the care you gave mom and dad for the past couple of months. I think daddy was very pleased with the care (and he is not the easiest person to please) and love that was shown to he and mom. I would Highly recommend you to anyone needing assisted living care in the future. Although it ended up being only for a short period of time, none of the family regrets having her at your home.
Chuck G.
My father has resided at The Haven since 2012. He previously lived with my mother in other assisted living facilities that were not the equal of the Haven. In our family's experience, he has received the highest quality of care at The Haven. Esther Cromwell hires caregivers who treat residents with dignity and respect. My father is well cared for and treated with great affection and concern. I recommend The Haven, without qualification, for the care of family members who are facing significant cognitive impairment.
M.A. Campbell
We needed to move my Mother-in-law from Jacksonville, Florida, to Raleigh. She is 97 and has dementia. I was very concerned about how she would make the trip and how she would adjust to the move. She did fine on the flight and we were fortunate enough to get her settled in at the Haven at Wyckford. That evening when I left the Haven, I felt like a weight had been lifted from my shoulders. Everyone had welcomed her and she seemed so comfortable and content. Now, three months later, I can see that she has improved. Of course she still has dementia, but she is trying to talk more, feeding herself, eating well and often sleeping through the night. We have been able to reduce some of her medications, take her off Ensure and off of thickened liquids. None of this would have been possible without the care and attention of the staff at the Haven and with the help of Doctors Making Housecalls. I will always be grateful for the Haven at Wyckford and for all the caregivers who look after her.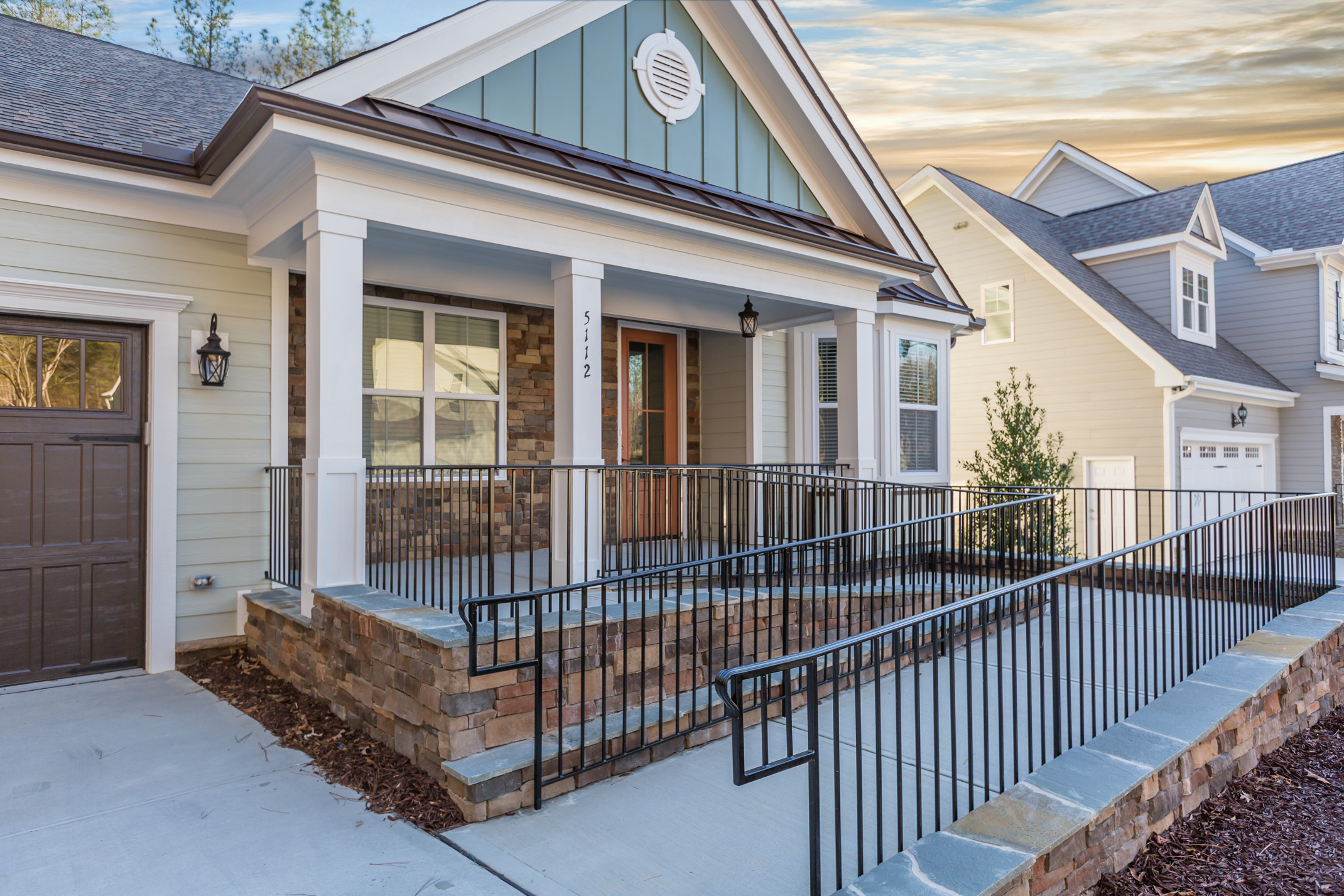 Request Additional Information
Ready to learn more about one of our assisted living family-care homes?
Dawn N.
I couldn't ask for better care for my mom. I can rest at ease knowing she is well cared for each and every day. Mom struggles with Alzheimer's and although her memory fades, I can be at peace that her level of care is always consistent. Her caregivers are family, they truly care. They are interested in how my mom is feeling and attuned to her needs and see any subtle change that occurs. They are patient and adept at dealing with mom's changing needs as they arise. I would highly recommend them above any other care alternative out there, and we have tried others, this is the best place for her by far!
Paul C.
Where do I begin? I was referred to The Haven at Wyckford by "A Place for Mom". From the first time I spoke to Esther Cromwell on the phone it was evident she is a "can do person".
I was having a very difficult time trying to get my 97 year old aunt moved from a skilled care facility in NJ, to any facility in Wake County. After much frustration and 100% previous failure, one call to Esther and the ball was in play. Within a short period of time my aunt was in her new room at The Haven at Wyckford and doing well. I owe it all to Esther, she went above and beyond to get the move completed.
My aunt's care at Esther's place has been excellent. When my aunt needed to go to WakeMed for a flare-up with COPD, Esther went to visit her several times and when see was released from the hospital and I could not go to get her, Esther offered to go and pick her up herself. Esther and her staff all go above and beyond anytime it is required and do it without hesitation.
I am the General Sales Manager at a local automobile dealer, I have very high expectations for my store, my employee's and any outside services I do business with. The Haven at Wyckford surpasses my expectations, they are "Truly Outstanding" I would recommend Esther and any of her facilities to anyone in need for care of an elderly loved one.
Mary L.
We'd been looking for an assisted living facility for mom for some time. We looked at both assisted living and memory care. We needed a place where mom would be safe and still feel as though she belonged. As with everything, cost was a definite factor.
We worked with A Place for Mom and they gave us names of a few assisted living homes in the area. These were houses with a capacity of 6, not 60, residents. We decided this would work better for mom, smaller and less stress for her to be comfortable finding her way to around.
We visited several homes and chose The Haven at Wyckford to become mom's home. She and the other residents are first, and foremost, safe. They've become each others "extended families". The staff at The Haven is great. They care for, respect, but most of all make the residents feel they are a member of the household. I highly recommend The Haven at Wyckford if you are seeking a safe, loving, caring and fun place for your loved one.
Karen K.
This letter is to recommend Esther Cromwell as an excellent person to take care of your family member with special needs. She has taken care of my sister. Norma, since 2008, and our family has been very happy with the care that Norma has been given, thanks to Mrs. Cromwell. I would hope that everyone with a family member with special needs would seek her out and get ideas for care for their loved one. Esther has a very caring and insightful attitude towards her clients and their families. She has helped us in more ways than I can list in this letter. Esther has a strong work ethic and will always go the extra mile to make sure that each and every one of her clients has the best of care at all times. She is a great communicator with the families too. That is so important to all of us. I hope that my sister will continue to be able to stay in Esther's care for as long as need be. Thanks Esther for caring and looking out for what is best for my sister.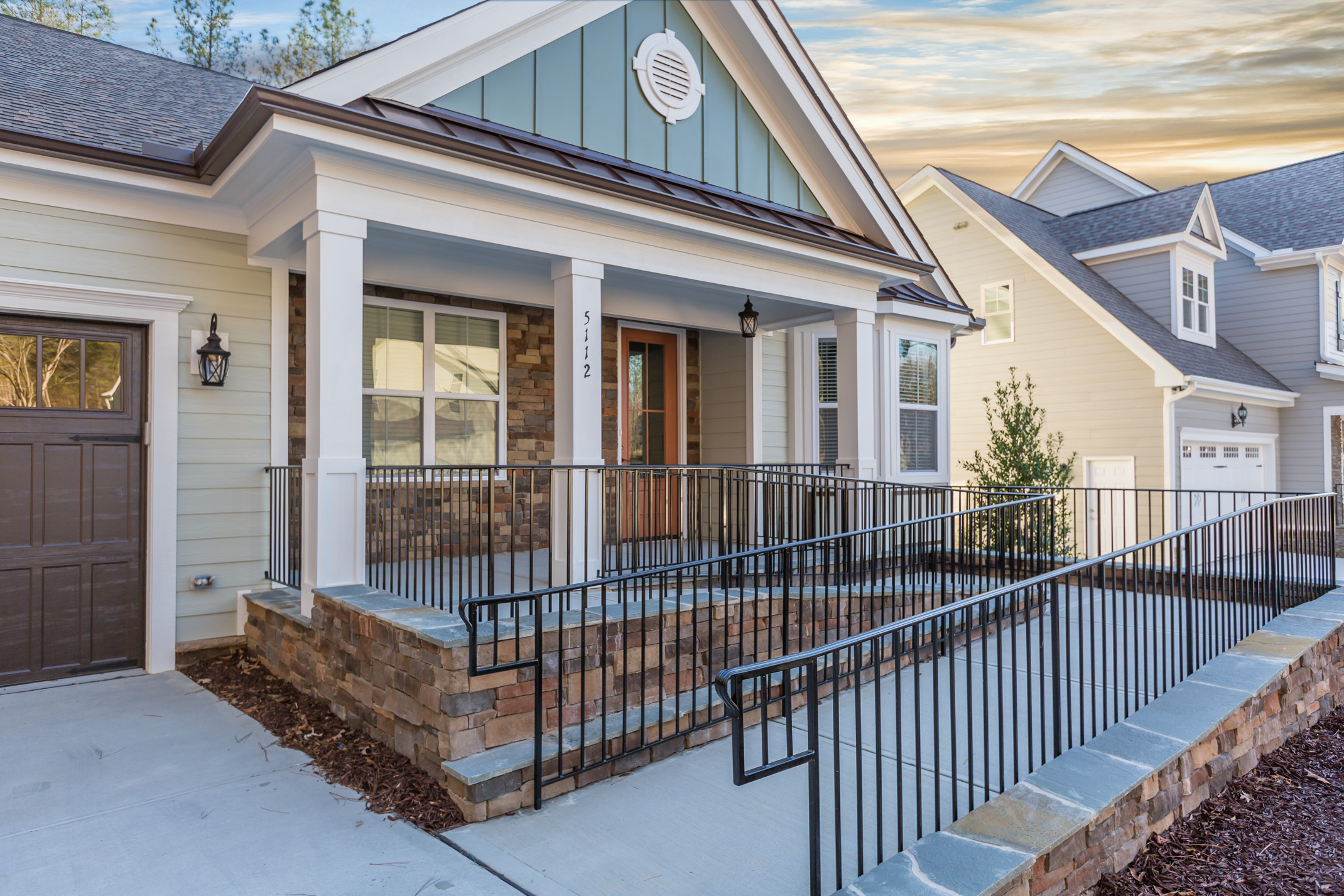 Request Additional Information
Ready to learn more about one of our assisted living family-care homes?
Ann A.
When I brought my mother to live at The Haven At Waterford Landing, she was wheelchair bound. Her previous institution told us she would never walk again and have a catheter for the rest of her life. Ten months later, my mother is catheter free and she is walking again! I attribute this to the fine care she has received from the staff at The Haven. Momma is well-cared for at her new home. They treat her very well and the spirit of kindness is what makes the difference for all of those living here. I am very grateful for their professionalism, smiles, and just for being such wonder caregivers. Mom's recovery has been miraculous and I am very grateful to the staff and to Esther and Doug for providing such wonderful care for my mom.
Colleen H.
One of the best features of The Haven at Wyckford is the care Mother receives in its homelike environment. I've personally seen each caregiver perform tasks with expediency, and genuine concern and kindness. And, with the 1 to 3 ratio — 1 caregiver for every 3 residents — Mother's schedule has eagerly been adjusted to meet her ever changing daily health needs. After 22 months of searching for a great homecare alternative in Raleigh, our family found it at The Haven. I can leave Mother's side without doubting she will be well cared for. The first week Mother was there, she told me she was content.